Creating a fintech platform for start-up Bitline
Discover how AVAMAE's software and crypto currency is accelerating buying chips at Vegas casinos.
Las Vegas is an exciting destination which attracts millions of visitors every year, but patrons can face delays at casinos when trying to purchase a large amount of chips, due to the speed of bank transfers. Start-up Bitline, backed by global Fintech firm Ibanera Bank, came to us to develop a mobile first web app that uses crypto currency to speed up the whole process.
The problem Bitline circumnavigates is that anyone in Vegas wanting to buy tens or hundreds of thousands of dollars of chips in a casino has no way of transferring money quickly. So, casinos currently offer a short-term loan, known as a "Marker". The "Marker" then needs to be repaid within 30 days in chips, cash or by bank transfer to avoid default. Defaulting on payments puts the casinos at financial risk and is a serious problem.
Bitline is the solution
What we built for Bitline is a solution that allows casino guests to use crypto currency to collateralise their loan for the buying of chips. Why crypto? It's because transferring crypto is significantly faster than traditional bank transfers and can be done at any time, day or night. A DeFi (decentralised finance for automated activities) solution such as this cuts transfer times from days to minutes. Bitline currently supports Etherium, Bitcoin and USDC, but can in theory support other crypto currencies as needed.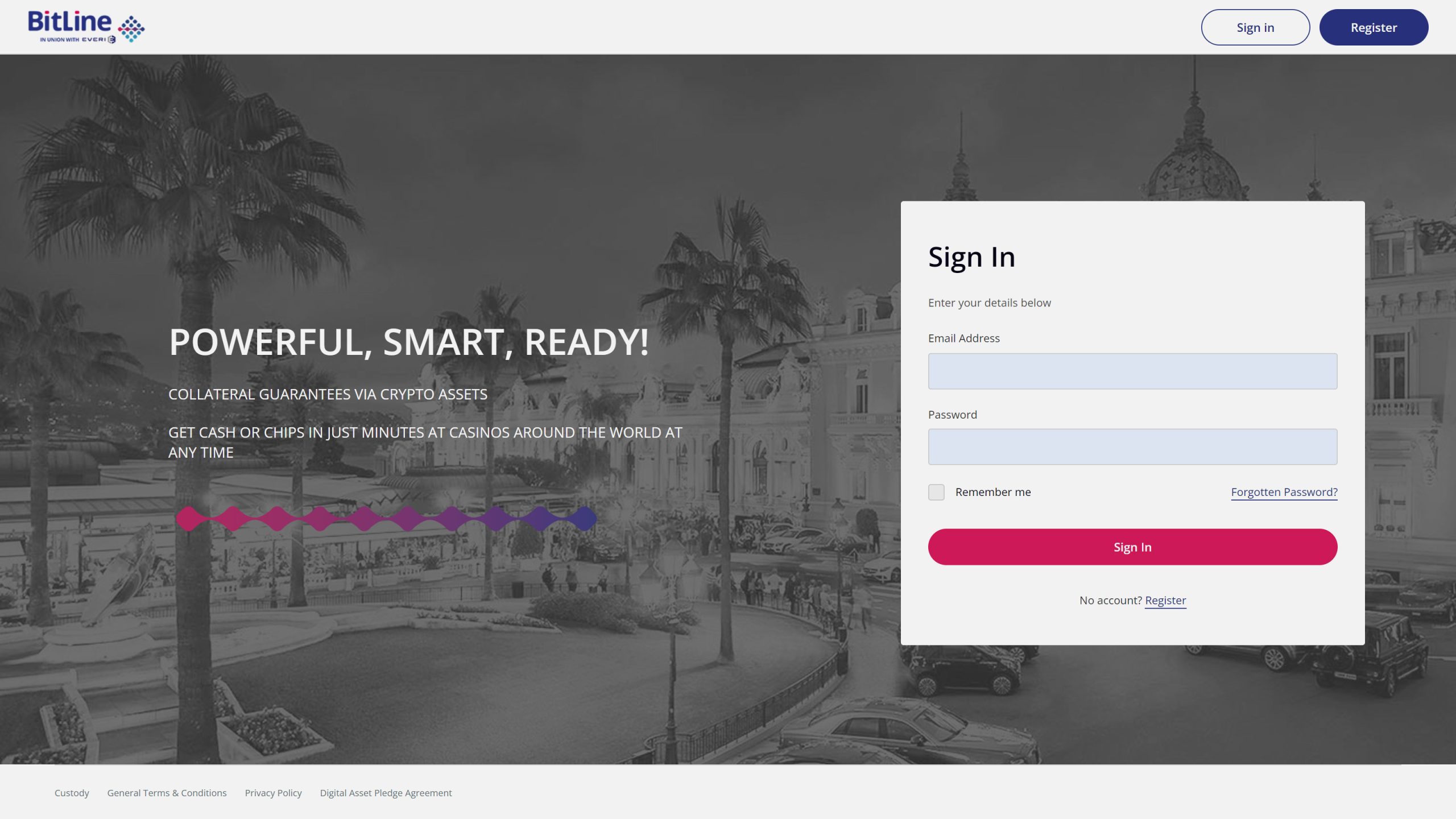 How it works
Using Bitline is simple, and from landing on the Bitline web app to creating a guarantee to use at a casino can be done in just 10 minutes:
1. Register – the patron sets up an account on the Bitline app, completing a full KYC (Know Your Customer) process via Jumio integration. This involves taking a selfie and photo of their ID and providing proof of address.
2. Add Crypto – the patron adds crypto to their dedicated Bitline wallet. The crypto is secured using Fireblocks' vaulting solution.
3. Choose venue and value – the user then selects the casino they wish to visit and the value of chips they wish to buy. The amount of crypto they need to use as collateral to secure the chips is calculated on a Loan to Value rate of 50% to allow for the market volatility.
4. Bitline creates guarantee – the platform creates a crypto guarantee meaning that this crypto is locked in the user's wallet and can't be removed or used to create further guarantees. Bitline sends the user notifications of any significant crypto price fluctuations while their crypto is being used to secure chips.
5. QR Code – venues scan the user's guarantee QR code, which confirms to them that Bitline have created a guarantee and the value of the chips that the venue can release to the patron. The scan also starts the clock ticking on the 30-day loan.
6. If crypto value increases – users can partially release crypto back to their Bitline wallet allowing the system to maintain the 50% LTV rate for any live guarantees that have been created
7. If crypto value drops – users are prompted to top their guarantee back up from their wallet to maintain a 50% LTV. If they don't respond after several of these margin calls, the system automatically liquidates the crypto held for the guarantee into USDC, up to the value of the chips, plus Bitline fees.
8. Pay back – the patron pays the loan either fully or partly in chips, by bank transfer or by liquidating their locked crypto within the 30-day loan period.
What's great about Bitline is that if the loan isn't repaid within the loan period, the crypto is liquated automatically to USDC, so the venue and Bitline cannot lose. For the patron, because they haven't had to actually sell any crypto, they can still make gains (or loses!) from any price fluctuations whilst it's backing a guarantee.
Key features and integrations
Anti-Money Laundering – Bitline complies with AML regulations and uses Ciphertrace to check the origin of the crypto and the fraud score. If the origin is problematic, the crypto can be automatically frozen by the system and reported to the authorities.
Liquidation of Crypto – integration with a crypto currency broker enables Bitline to sell high quantities of crypto at a fixed price and to sell it quickly. This allows patrons to pay back the debt and also enables auto liquidation of the crypto if the loan isn't repaid in 30 days.
Venue Back-office Platform – allows venues to view all guarantees and patrons, access patron's KYC verification information, report on monies outstanding and amounts due in different timeframes.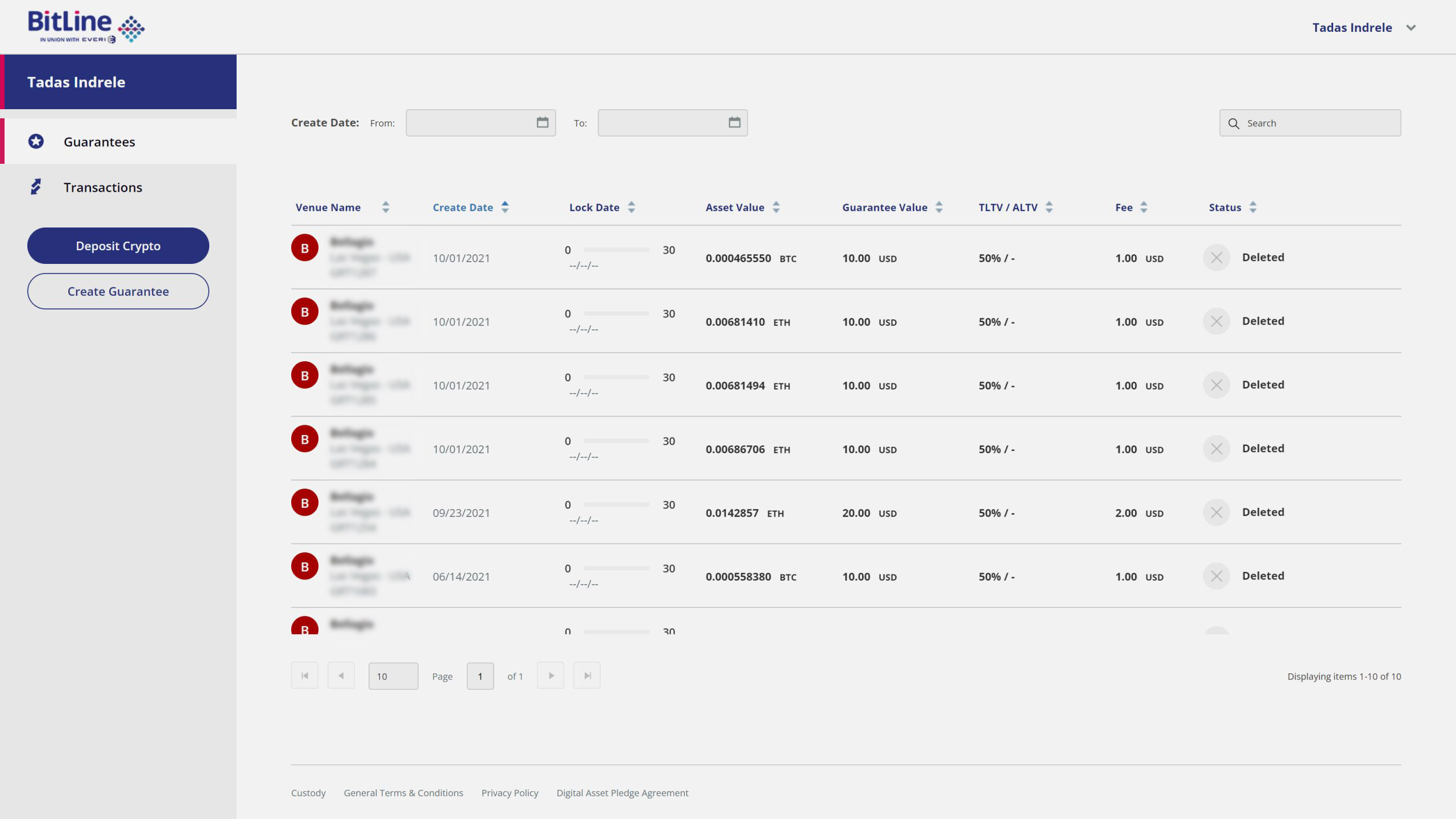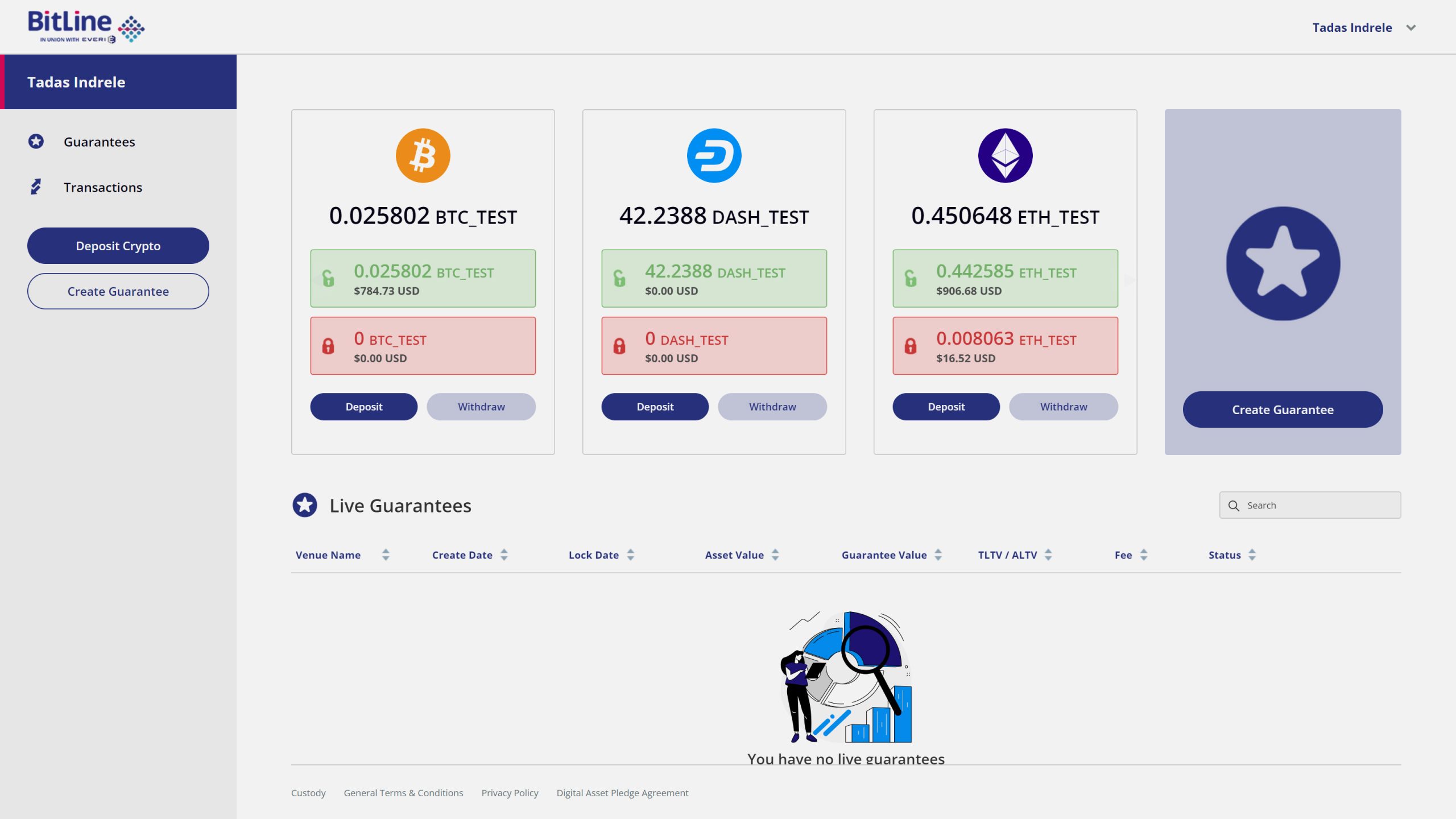 Simple solution
The result is a solution with a highly user-friendly app for patrons and a powerful back-office for the venues. The patron app delivers rapid registration, verification and loading of popular crypto currencies and the system can quickly and securely create guarantees which can be used at participating casino venues, meaning that the venue can release their chips without any risk of losing their loans, even if patrons default.
Companies we have developed software for:
Have a project to discuss?
Fill out the short form on our Contact Us page or give us a call directly on +44 (0) 800 029 1425. We'll guide you through our process, advise on the best possible solutions and steer you in the right direction.