Making Dober Games fantasy sports a reality
Find out how we created a high performance US Fantasy Sports Platform.
Fantasy Sports is a massive market, especially in the States. Dober Games – a US based start-up backed by venture capital funding – wanted to burst into the Fantasy Sports arena. Their idea was to enable players to pick athletes from their favourite sports and pitch them against each other via a highly engaging website, Android and iOS apps. We were drafted in to make it a winner.
NFL, MLB, NBA, NHL, PGA, MMA and NASCAR have hundreds of millions of fans in America, let alone globally. Its incredible popularity has also been responsible for a whole new breed of Fantasy Sports games that tap into the sports' popularity.
Before we get into the technical detail of multiple integrations, real-time data, payment gateway and anti-fraud software, we should give you a run-down of how to play Dober.
Ways to play
There are not one but three different types of contests for Dober players to take part in, plus a special $1 million contest:
Quick Play – select a sport and pick one player from each of at least three pre-defined athlete match-ups that you think will score the most fantasy points in the next scheduled games. Like with fantasy football points are based on metrics like passing yards, touchdowns etc. Players can increase the potential pay-out by choosing more match-ups.
Over / Under – Dober projects a fantasy points value for each athlete. Players pick at least 3 athletes and decides whether they'll score over or under that score. The more athletes players choose, the bigger the potential pay-out.
Pick 'Em – Players pick and match-up athletes themselves, instead of the system creating them. Add more match-ups to increase pay-outs.
$1 Million Contest – Call 25 match-ups correctly to win. $25 entrance ticket.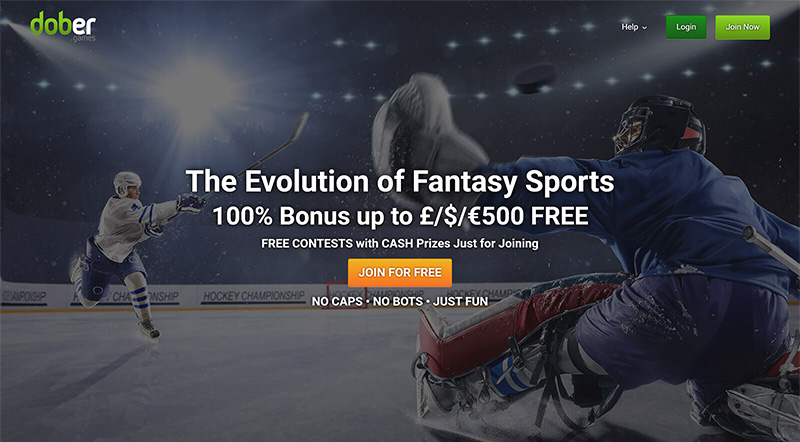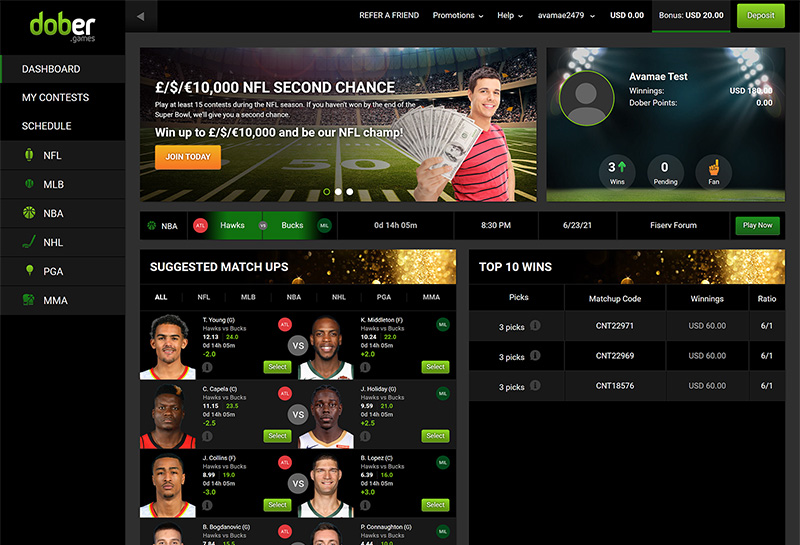 Crunching tackles
It's simple to play, but the Dober Games fantasy sports platform is mathematically complex and involves numerous different integrations. There's lots of data to crunch and financial challenges to tackle.
The platform consumes and processes a huge quantity of data in real-time – such as taking data about athletes' actions, calculating what points they earn and allocating them to individual athletes. Then there's the payouts.
Payouts are calculated based on the likelihood of players winning points, number of match-ups or athletes selected. The system works out who won in each match-up, which Dober players have won and their payouts, then pays the winnings into their account.
Dober players can also play in Simulation Mode which requires no money. There are other features that give players control such as setting your own limits on the number of entries and the amount deposited.
Live and direct
The Dober Games fantasy sports platform relies on a vast amount of different types of live information to keep it up to date in real-time and also add extra value and engagement. These include:
Athlete Information

– live data regarding injuries, historical points, player stats, team selection, information cards, etc.

Live News

– Dober Games has a live news feed delivering up to the minute information for each sport.

Schedules

– Dober players are provided with a full game schedule.

Live Game Updates

– Every player action in every game is sent to the platform in real time using sockets to allow the Athletes' points to be calculated as each game is played.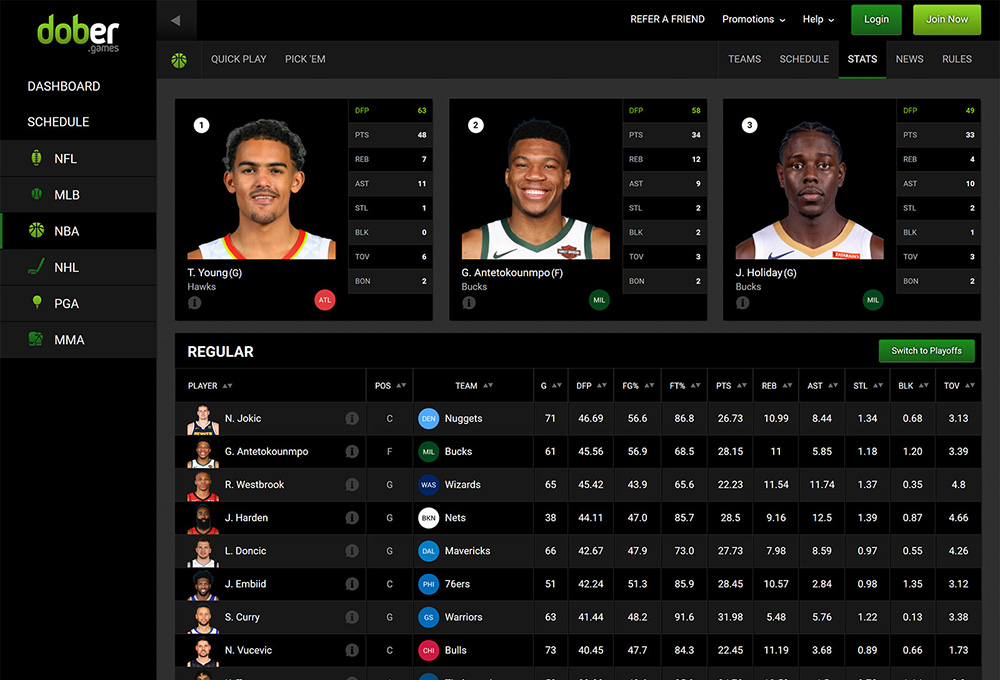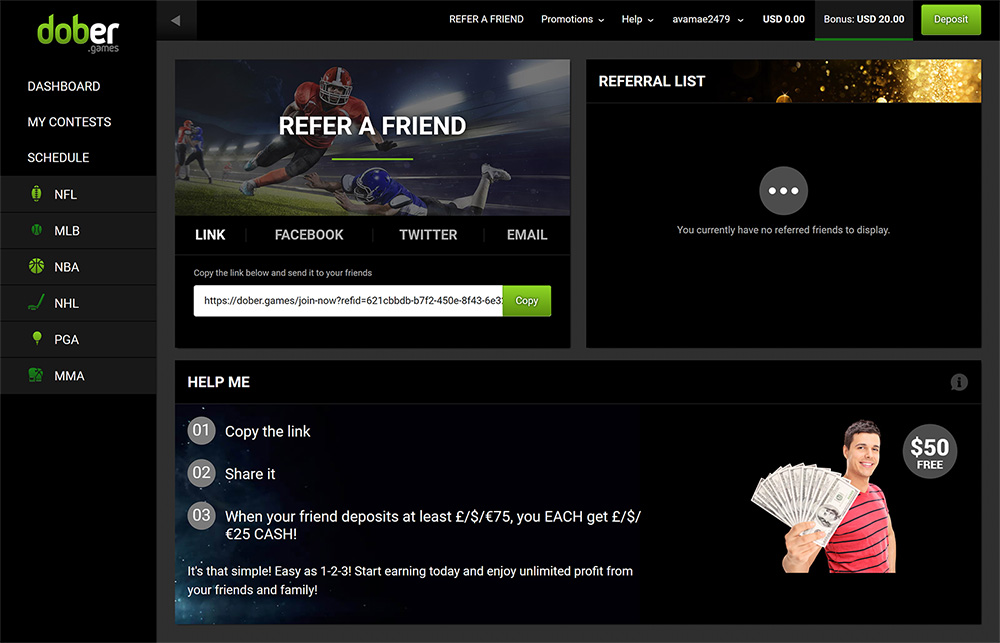 Referrals & Rewards
We created a referral feature to mobilise the Dober player base into easily and cost-effectively recruiting new players. Players invite friends via email and social channels and the referrer receives a reward when the friend makes their first paid entry.
We also devised a rewards programme for all players. Dober Points are earned whenever money is placed on a game. By collecting Dober Points, players work their way towards VIP status. This then unlocks the ability to earn free money, free plays and access to exclusive promotions.
Integrations
galore
We've already touched on integrations but let's delve deeper. To make the system work at its optimum, we have had to include multiple complex integrations.
Real-time Play-by-Play Updates

– US sports rely heavily on data and stats. Every action a player makes comes through the feed and our intelligent system filters the relevant data for point scoring and automatically allocates the points to the relevant athletes – this all happens in real-time.

Sports News Data Feed

– this integration provides live news across all Dober Games sports as it breaks.

Fantasy Projections

– to help Dober players make informed decisions when playing an Over / Under contest, this feed provides projects points for each individual athlete.

Payment Gateway

– to connect the Dober Games website with their payment processing bank and allow the secure transference of financial details.

Anti-Fraud

– to provide additional security, we employed an anti-fraud integration and fingerprinting software.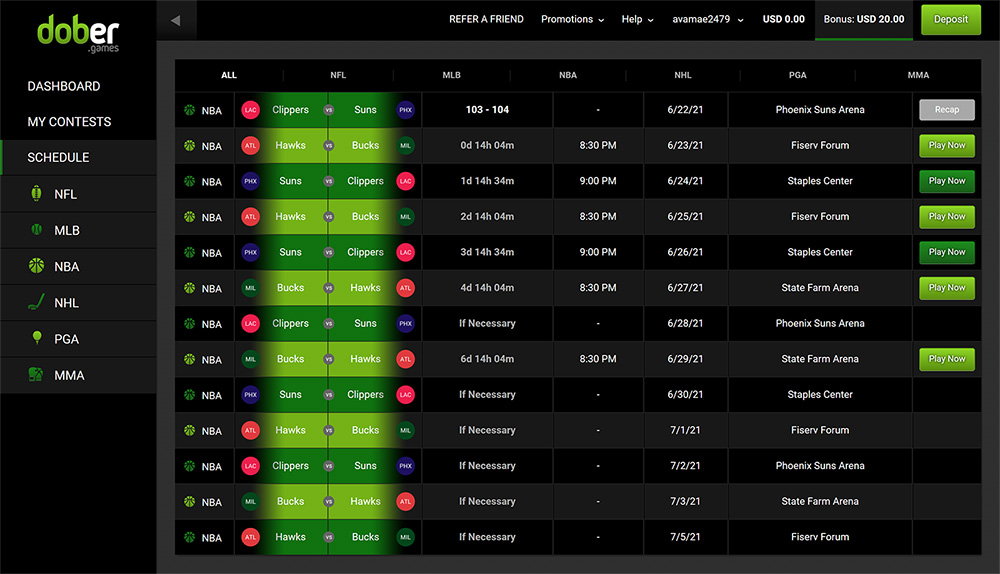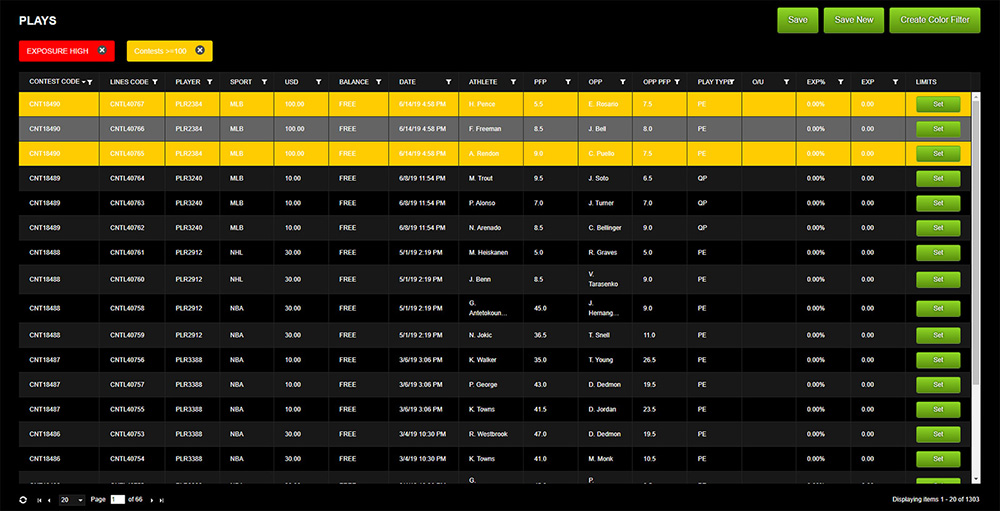 Dynamic Manager
Whilst Dober players are busy managing their selections, our software and integrations are performing numerous essential administrative functions in the background.
Detailed Risk Management – using real-time information, we track how well Dober players are performing and can see if anyone is exploiting the system. Alerts identify large amounts of money placed and any unusually large potential payouts.
Lines Management – this enables admins to see all the available match-ups and projected athlete points. They can see live information about what is happening and can override any suggested match-ups and projections.
Standard Admin – the platform also offers admins all the standard functions to manage the system and players, create promotions and manager rewards.
Companies we have developed software for:
Have a project to discuss?
Fill out the short form on our Contact Us page or give us a call directly on +44 (0) 800 029 1425. We'll guide you through our process, advise on the best possible solutions and steer you in the right direction.