Meet The A Team
Every member of the AVAMAE team not only possesses the right experience and technical expertise needed to do the job, they have the right personality, too. We're a tight-knit team. We work hard. We play hard. We get along famously. Some of us have unusual hobbies and eclectic tastes in music. We're all from different backgrounds, too. We love this diversity and it shines through in the work we do.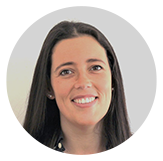 Ana
DevOps Engineer
Ana moved from Portugal to Cardiff at 18 and gained a BSc (Hons) in Applied Human Nutrition at Cardiff Metropolitan University. After 7 years in a health-tech start-up in Rio de Janeiro and having a baby, she enrolled in a DevOps boot camp and then joined the AVAMAE team. Ana loves a challenge, getting out of her comfort zone and intense brainstorming.
Travelling and experiencing new places and cultures is a big passion of Ana's. She recently wrote a family-friendly plant-based recipe book which is out soon. Ana used to play a lot of golf, but now concentrates on achieving a black belt in karate. She met her husband at a music festival and these days loves Samba, Bossa Nova and Brazilian popular music.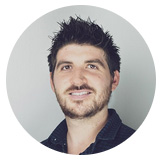 Andy
Technical Lead
Andy joined AVAMAE in 2016 after a spell in Dundee as a software consultant. Dundee University was where he gained a PhD and BSc in Mathematics. As a C# engineer, Andy works on backend code and databases. He loves a blank slate and AVAMAE gives him the freedom to decide how best to tackle a challenge and which technologies to use.
Outside of AVAMAE, Andy's first love is making sweet music. He's got all the skills to be a one-man band as he plays the guitar, piano and sometimes sings. He's not big into sport but has been coaxed, on occasion, into playing 5-a-side footie and badminton. Oh, and Andy is big into eccentric rocker Frank Zappa.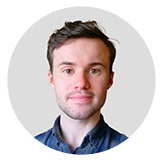 Arron
Project Manager
Arron studied Biomedical Science at the University of Sheffield and worked at a software agency in his hometown of Manchester. Project managing at AVAMAE is a world away from labs, studying diseases and anatomy class, but he's glad he made the move. Arron is obsessive about having a tidy desk, creating order out of chaos and delivering projects that generate brilliant customer feedback. It's exactly this motivation which makes him perfectly suited to project management.
Travel is one of Arron's biggest passions. He's so far visited 22 countries and intends to tick off as many more as he can. Pretty much every day, Arron plays his oboe (aka a ducky-clarinet) and often performs in a symphony orchestra. His main sporting hobby is swimming and he usually puts in 50 laps a day. Music-wise, he's into classical, including Mahler and Schubert. Arron's Spotify Wrapped is incredibly varied and spans RnB, soul, rap and cheesy pop.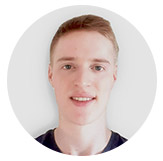 Ben
Software Engineer
Ben's education couldn't be a better grounding and fit for AVAMAE. He studied (and no doubt played) hard at the University of Birmingham and came away with a shiny MSci in Mathematics and Computer Science. It's his first job since graduating and he enjoys problem solving. Ben really relishes the new opportunities and challenges each day and project brings.
Sport is a big passion of Ben's. He can hold his own on a football pitch or tennis court and he loves watching his two favourite teams – Bolton Wanderers and the Green Bay Packers in the NFL.
Ben has also been teaching himself Spanish and loves playing the guitar. Music-wise, he likes all sorts but mainly classic rock and punk.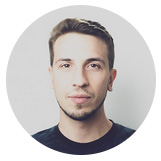 Ben
Senior Software Engineer
Ben is a very talented Software Engineer with a BA in Philosophy. His background is Maths and Science tutoring which explains why he relishes writing code, breaking it then making it indestructible. Ben can sniff out problem code like a bloodhound and sees projects out right to the end. His love of philosophy fits with our philosophy of simplifying complicated things.
Outside work, Ben has his finger in all sorts of pies. For one, he's an adventurer at heart and can often be found shinning up rock faces in the Lake District. DJ Ben also loves spinning old disco tracks on his wheels of steel. He's a Simpsons fanatic (Series 1–9 only) and came second in a Simpsons Quiz – his quiz sheet framed and in pride of place on his wall at home.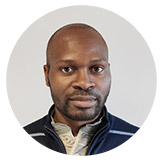 Charles
 Software Engineer
Londoner, Charles, studied Chemical Engineering at Girton College, University of Cambridge before working in investment banking and finance, oil and gas exploration in Norway, then running his own international trade business. His forte is increasing efficiency and solving problems creatively to add value to people's lives. Charles is perfectly suited to AVAMAE as he appreciates how effective, elegant solutions can be both simple and inconspicuous.
Having worked in Norway for 5 years, Charles is fluent in Norwegian and has developed a love for outdoor life. Travel is a passion and he loves Hawaii and finds cruising relaxing. Charles got a taste for foreign cuisine on his travels, especially African and Asian and dreams of owning an Argentinian vineyard. He is into sports and analysing sports data. Charles collects gemstones, plays jazz piano, likes challenging games and puzzles.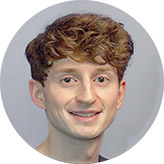 Conor
Senior Software Engineer
Conor has a degree in Applied Mathematics & Theoretical Physics from Coventry University and a Masters in Physics from Warwick. He joins the team from being a mid-level developer in machine learning. Conor loves learning new things, accurately replicating designs, accomplishing the seemingly impossible and creating brilliant software.
When he's not devising apps, he pursues his love of photography, watching international films from any decade, gaming and learning and playing guitar and drums. Conor is a pretty good skateboarder too and is on his board whenever weather permits. Music-wise, he's big into pop punk, metal, indie, film scores and soundtracks.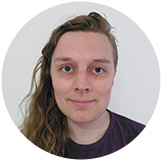 Fae
 Software Engineer
Fae attended the University of Warwick where they completed an integrated masters (MEng) in Computer Science. They then stayed on at Warwick to study four years of an Engineering PhD course. Whilst there, Fae also worked for a couple of years as a research assistant. Now Fae's taking on new, interesting and exciting challenges, updating and improving old systems and sharpening their skills on the way. Fae settled in quickly into the AVAMAE team.
We hope Fae doesn't run away to the circus as their main hobby is practicing circus skills. Staff spinning, poi and juggling. When Fae's not whirling objects around, they are either cooking new dishes or planning and running tabletop role-playing games like dungeons and dragons and pathfinder. In terms of music, Fae is into some pretty niche sub-genres including synthwave, phonk (Google it), electroswing and hardstyle.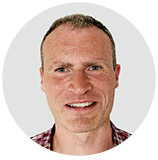 Gideon
 Software Engineer
Gideon has a Physics degree from Oxford University and a Computer Science PhD from Queen Mary, University of London. He joined AVAMAE after working in holography for a few years and reducing the size of AR and VR headsets. He enjoys learning new skills and applying them to solve complex software mathematical problems. He's also excited by the possibilities of machine learning and AI.
Gideon has taken acting, comedy and scriptwriting courses and recorded comedy scripts with friends. In fact, he's worked with groups to perform in fringe theatre in London and Edinburgh. Gideon enjoys video and board games, walks, theatre and comedy shows. He loves tennis and squash and takes part in London Tennis League tournaments. Gideon also likes discovering new bands at small London live venues.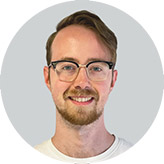 Glen
 Software Engineer
Glen came away from University College London with a BSc and an MSc in Biochemistry and also a PhD in Structural Molecular Biology. After a year as a post-doctoral researcher he switched things up and studied programming. Glen loves learning, problem-solving and the fine details – perfect for coding! He has a passion for making things look nice and intuitive.
Glen's into board and video games. He loves nothing better than beating old school games he struggled with as a kid. Glen enjoys playing pool and table tennis, travelling, trying new foods and beers with friends. Right now he's learning electric guitar. When he's not playing, he's listening to rock, groove, indie, folk, pop or movie and video soundtracks.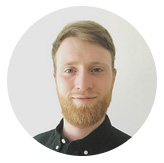 Harrison
Lead Engineer
Harrison left the University of Exeter clutching a Physics degree and joins us from The MTC where he worked on EU-funded projects and mastered the bulk of his Python and web dev skills. Learning new technologies, being a sound board people can bounce ideas off and solving problems by using software and technology are where he gets his kicks.
When he's not gaming, on PlayStation and increasingly PC, he's likely to be twanging his electric guitar. He hits the gym most mornings and pubs and the cinema in the evenings. Harrison's big into rugby and he isn't too shabby at surfing and snowboarding, either. His playlists span rock and metal to rap and dance and he likes a festival.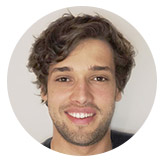 Harry
 Senior Software Engineer
Harry went to the University of Exeter and did an integrated Masters in Physics and Astrophysics. He loves sinking his teeth into seriously tricky software challenges and spitting out fiendishly simple solutions. He dives into every project as enthusiastically as he dives into deep waters, lakes and seas in his kayak.
When he's not playing board games face-to-face or D&D online with friends, he's out beating his chest in the great outdoors. One moment he could be kayaking, the next slacklining. Music-wise, he's all over the place. Funk, classic rock, rock, electro-swing, soul, and a liberal splash of reggae.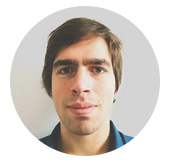 Henry
Lead Engineer
Henry is obsessed with building things and solving problems, which is handy as you have to overcome plenty of problems to nail challenging software projects. Henry has a Masters in Physics from the University of Oxford and was a post-doctoral research associate at UCL. He made large-scale calculations of atomic and molecular interactions with free-electron laser radiation. Serious stuff.
Funnily enough, Henry, despite being scared of heights is well into rock-climbing and in particular, bouldering. Running is another one of his outdoor passions, however, when he's indoors, he spends time creating his own video games and playing Dungeons & Dragons. In terms of music, his tastes are a mystery as he is too embarrassed to reveal them here on his public profile. We'll find out.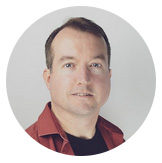 Iain
Lead Engineer
Before joining AVAMAE, Iain was a bus driver in Alperton, northwest London. That figures as the way he drives the development of even the most challenging of projects is impressive. He has a BSc in Mathematics plus an MSc in Computer Studies and he gets really excited about finding new and better ways to do things.
Iain loves the fact that the people he works with so are friendly, highly knowledgeable and motivated. When he can tear himself away from them, Iain likes nothing better than grabbing a carton of popcorn and watching the latest film at the cinema. He's a bit of a sport Billy, too, as he enjoys playing football and goes skiing whenever he can.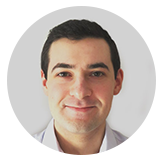 Ismail
Software engineer
Ismail has a BSc in Mathematics from the University of Sheffield and a Masters in Games Software Development from Sheffield Hallam University. He joined us after a stint as a trainee IT Systems Engineer and relishes new challenges and tackling difficult problems head-on. He loves taking complex problems, breaking them down and seeing his code up and running.
Unsurprisingly, Ismail really enjoys playing video games – Mario, Zelda and Sonic being big faves. When he's not trying to beat his high scores, he's either baking, crafting, playing the piano or guitar. He's getting stuck into learning chess and has a passion for tennis, the Olympics and Winter Games. His playlists are eclectic – from film scores and classical to 80s music.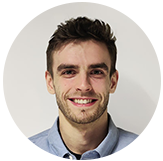 Jack
Software engineer
Jack has a degree in Biochemistry from the University of York. He spent a year working in the research lab at the University of Umeå in Sweden then bagged a PhD in Computational Chemistry from the University of the West of England. Jack joined us after working in chemistry software. He's constantly expanding his skillset, exposing himself to new and interesting coding challenges, simplifying complex problems and creating intuitive, user-friendly solutions.
His passions include maps and cartography, astronomy and hiking. Jack likes to relax by playing D&D, video and board games. He loves learning languages and got pretty good at Swedish during his year abroad. Pop punk, grunge, metal, alternative rock are all on his playlists. Jack programmes in his spare time – in fact, his first home coding project was a tool that made finding band t-shirts for the bands you like easier.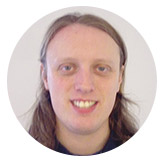 Jack
Senior Software engineer
Before joining AVAMAE, Jack worked at UCL as a postdoc in Number Theory researching Isawawa Theory. He also tackled mathematical problems for the UK government at the Heilbronn Institute. Now he's solving difficult challenges with our team. He secretly quite likes it when things don't work as expected as there's something new to learn.
When Jack's not out and about on walks with his two dogs Harry and Luna or gardening, he's inside cracking cryptic crosswords, playing RPG video games or making furniture or doing DIY. He loves football and professional wrestling closely followed by test cricket and rugby league. He's big into power ballads and can't resist a bit of Meat Loaf.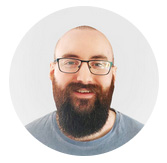 James
Senior Software Engineer
James is fresh outta uni in Newcastle. He's a bright-eyed and bushy-tailed Electrical and Electronic Engineering undergraduate, with a PhD in modelling semiconductor surfaces. He's really looking forward to developing his skills through a combination of traditional book learning and hands-on experience with real code. Bring it on.
UK/US politics and world geography are big passions. He loves games and any quizzes that happen to be in a pub. James loves weightlifting, playing pool and snooker. He watches loads of cycling, football, rugby and darts, too. Heavy metal, folk music and rap are his thing and he loves Kanye West, The Pogues and Black Sabbath.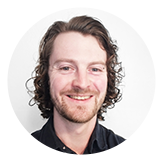 James
 Software Engineer
James has a MPhys from University of Strathclyde, Glasgow. He worked as a waiter for many years at award-winning restaurants in Scotland, Australia and New Zealand. Just before joining us, he was doing a PhD in Computational Chemistry in Neural Network Interpretation. Now he loves being part of our team, collaborating with creative people, learning, problem solving and writing code that works!
Nature, meditation and Buddhism are James' passions. He's been teaching himself German and Spanish for several years and is interested in maths, physics, crypto, trading and macro-economics. James loves travelling, cooking and experiencing new cultures. Sport-wise, he's into running, calisthenics, gymnastic rings, squash and bouldering. His playlists span jazz to psychedelic ambient to classical and pop.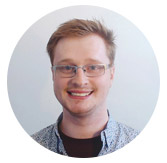 Jamie
 Software Engineer
Jamie pocketed a first-class Integrated Masters in Physics from Royal Holloway, University of London, during which he researched quantum computing and created computer vision algorithms for the transportation sector. After 2 years of a PhD writing simulations at King's College London, he joined AVAMAE as a software engineer. He loves creating clean, efficient and extensible solutions to design problems and building easy to use software that anticipates its users' needs.
When Jamie isn't engineering software, he's putting his electric guitar through its paces, video gaming or spending time with his handsome pet Corgi, Peanut. He loves a variety of rock and metal music, from Pink Floyd to Gojira. Sport, especially football, is a bit of a mystery to him. 90 minutes of goalless action just doesn't rock his world.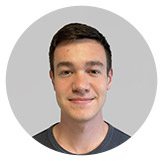 Joseph
Software Engineer
Joseph graduated from the University of Manchester with an MPhys in Physics with Astrophysics. He joins us after a 3-month full stack software engineering bootcamp and time as a technical consultant. Joseph has a keen eye for detail and loves picking apart complex problems and creating simple solutions. So he's the perfect fit for the AVAMAE team.
Playing or watching football occupies most of his spare time. Tennis does get a look in though, as do pool and snooker. Joseph once flew a 2-seater plane over North London and loves visiting new places and immersing himself in the history and culture. He's partial to Italian and Turkish food, and music-wise, he's into hip-hop, rap, soul and jazz.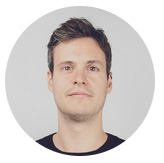 Jonathan
Lead Engineering Manager
Jonathan is something of an enigma. He's a man of few words, which explains why he's so good at user interface and experience design. When he does speak, everyone listens. He loves AVAMAE's freedom of proposition. Before freelancing in Melbourne, he studied in France and has a BA in Activity and Communication Technology from the Universite Paris.
When Jonathan's not getting stuck into complex problems and delivering ridiculously simple and elegant solutions, he's probably cutting through the water in his Speedos or running like the wind. His big passion is travelling and has more than likely been there and done it. He loves his music too and is rather partial to a little grindcore.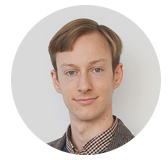 Jonathan
Senior Software Engineer
After a BSc in Mathematics at University College Cork, Jonathan worked on completing a DPhil in Applied Mathematics at Oxford University. He takes tremendous satisfaction in writing elegant and robust blocks of code. Jonathan's also really passionate about problem solving and has a long love of logic puzzles which first led him to Mathematics.
Jonathan's bookcase is packed with fantasy, ancient and medieval history books. Another shelf is dedicated to strategic board and computer games. He's even taken up a solo hobby… knitting. Jonathan is a competitive, thinking man's sportsperson who loves playing Ultimate Frisbee. He really vocally supports the NFL and rugby, too.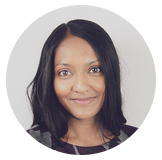 Joshana
Senior Product Manager
We all rely on Joshana to keep us on course to deliver projects and get things done. Don't mess with Joshana, especially if she hasn't had her coffee. What she likes best about being at AVAMAE is that we're always looking to improve. Joshana has a Ph. D in Management Science and Engineering, a Masters (Distinction) in Information Systems Management and has worked at Infosys, Ceridian and Proximity BBDO.
Joshana is from Mauritius and can take extreme temperatures up to 35 degrees C. Maybe that's why she likes baking and cooling in the heat of the kitchen. Best of all, she likes playing with her little one. Talking of which, Joshana bizarrely is into remixing nursery rhymes. In fact, she has created a hip hop version of 'Wheels On The Bus'. Total banger.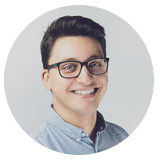 Josh
Solution Architect
Josh's catchphrase is "bring it on!" He's always up for a fresh or obscure challenge. He's a knowledge sponge and has a Masters in Physics from the University of Oxford. If there's a choice between two tasks – he'll take the one with learning. He loves the in it together attitude, casual atmosphere and focused culture at AVAMAE.
Josh is a busy guy outside AVAMAE. He loves fantasy and sci-fi and has even dabbled in writing for the genre. He plays board games and runs roleplaying games with friends. Josh plays the sax and clarinet, too. He travels, explores and conquers mountains. The Olympics excites and then he chills to ambient music, film or video game soundtracks.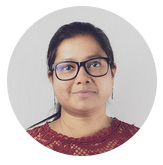 Larina
Senior Software Engineer
Larina is one of our most experienced software engineers and has a MSc in IT and a BSc in Computer Science. Innovation inspires her and she is big into collaboration, working with and learning from different people and ways of working. Larina is a strong creative thinker and she also loves how her code and AVAMAE software is helping people.
Larina is from Goa, India, and has been bitten by the travel bug. She loves discovering exciting new parts of the world. Bollywood is also high up on her list of likes, with the music and films being close to her heart. It's not all Bollywood, mind, as she also likes house and lounge music. Larina is a big football and tennis fan, too.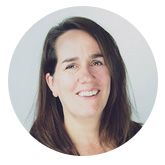 Linsey
Operations Manager
Linsey was previously a Business Manager at King's College, London where she also gained a BA in English Literature and Language. She loves imagining how something is going to look when it's just an idea, speccing it out and then seeing the final product launch. AVAMAE gives Linsey autonomy, flexibility, the chance to work on really interesting projects and make real changes to processes and efficiency.
Outside work, Linsey can be found on the sidelines of a football pitch cheering on her son and daughter. If she's not supporting them, she's supporting the environment eco-warrioring and climate striking. She's a hardened Spurs fan and used to follow them home and away. Linsey idolizes Prince and went to 14 gigs of his 27-night run at the O2, London.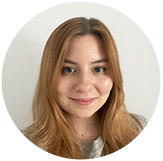 Lucy
Software Engineer
Lucy has a good head for numbers and studied at the University of Warwick for an integrated Masters in Mathematics. This is her first job after graduating from Warwick in July and immediately became a popular member of the team. Lucy loves learning new things and using the knowledge gained to come up with new ideas and solve complex problems that seemed initially impossible.
When Lucy's not competing playing Dungeons & Dragons and other boardgames, she'll have her nose in a book. Lucy really enjoys detective mystery books and epic fantasy, and her favourite authors are Agatha Christie and Brandon Sanderson. For kicks, she jets off skiing and to relax, Lucy either goes for a run or a swim.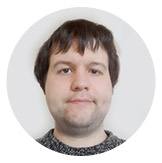 Nathaniel
Software Engineer
Nathaniel graduated from the University of York with an integrated Masters of Science. His final dissertation was on his attempt to optimise a Tokamak fusion reactor, using a python computer simulation! What excites him about working at AVAMAE is getting invested in a project and finding and producing features that get the job done.
He's a busy guy with diverse interests. One minute he's cultivating King Oyster mushrooms, baking and making fudge. The next, developing games, creating 3D models and animations or composing music. Nathaniel walks several miles a day, loves a kickabout on a beach and likes all sorts of music from classical to Synthwave mixes.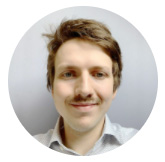 Nico
Lead Engineer
Nico is obsessed with creating new software solutions to incredibly sticky problems. But he doesn't do it for himself, he does it purely for the benefit of the people who use the software. He's nice like that. He's supernova bright too as he was a PhD student in Particle Physics at the University of Manchester where he worked on a research project in collaboration with the ATLAS experiment at CERN.
He's a bit handy. Nico's well into DIY and has multiple talents in his toolbox. He's built a sleeping platform, chicken coop, dog crate and loads of shelves. Like many of our team, Nico plays board games. He's also partial to the odd beer, German his fave. He loves watching and playing football and team sports. Having lived by the Baltic and North Sea, he swims in the sea any time of the year.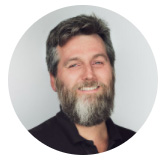 Oliver
Founder
Oliver gained a BSc in Physics and Computer Science from King's College London. He founded AVAMAE back in 2011 and relishes solving problems in the simplest, most elegant way. Always up to date with the latest technologies and techniques, he gets under the skin of clients' businesses to design better software solutions over various platforms. Oliver is always bouncing ideas off his smart and creative team.
When he gets the time, Oliver loves tackling ambitious mechanical and DIY projects at home. He's a self-confessed tinkerer. He loves getting his hands dirty, especially in his workshop. Oliver likes thinking man's sports and is a big F1 and snooker fan. His taste in music is diverse, but his favourite thing is whapping the volume up and annoying his kids with 80/90s rap.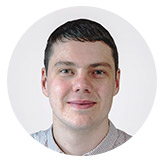 Paul
Senior Software Engineer
Paul is one of our super bright team of App Software Engineers. After studying for a PhD in Chemistry at the University of Birmingham, researching metallopeptide folding (yep, we had to Google that, too) he joined AVAMAE hellbent on wrestling with tough projects, learning new tech and solving tricky problems.
Paul has a bright-as-a-button daughter who he loves spending time with. He enjoys woodworking, gaming and reading sci-fi. For the past two decades, he's been doing Judo and is so good he now coaches it. When it comes to music, Paul's upbeat. His fave genre is Liquid Drum & Bass.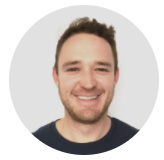 Rob
project acquisition Manager
Rob left University in South Africa as a Bachelor of Business Science with a Double Major in Economics and Marketing. Since then, he's worked at the online digital marketplace Carwow as a Senior Partnership Consultant. What attracted us to Rob is his proven ability to connect with clients, understand their problems and use innovative ways to achieve their business goals. That, and the fact he's a good laugh.
After graduating, Rob took a year and a half off to travel as a deckhand on a super yacht. He's sailed the world and voyaged across the Atlantic twice. Rob's a massive Rugby fan and never misses a Springboks game.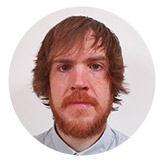 Rory
 Software Engineer
Rory is a high-flying young software engineer here who studied Aeronautical Engineering at Imperial College, London. He's worked across the hospitality sector, recently as a chef in a 3-rosette fine dining restaurant. Before he joined the AVAMAE team, he completed a coding bootcamp in software development. Rory loves puzzles and the challenges of implementing ideas.
When Rory's not spending time doting on his toddler, you'll likely find him out on the golf course with his friends doggedly trying to reduce his handicap. Rory enjoys a diverse range of music which spans from underground electronic music to pop classics like Bowie and Fleetwood Mac. Basically, whatever the genre, if it's good, he'll give it a spin.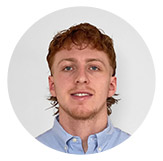 Rowan
UX / UI Engineer
Rowan attended the University of Reading where he picked up a BA in Art, which will come in handy considering he's joined our UX / UI design team. He's really looking forward to feeding his passion for creating beautiful aesthetics and innovative designs. Rowan rises to the task of combining design with the psychology behind users' decision making.
Things get a bit tasty outside of work where Rowan is concerned. He loves cooking and anything food related – he does a mean BBQ which we're hoping to get an invite to in the Summer. Rowan can give as good as he gets, too, on the rugby pitch. In fact, he's a self-proclaimed rugby nerd, watching or playing semi-professionally most weekends.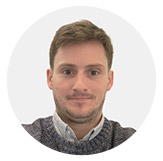 Sam
 Software Engineer
Sam studied for a mechanical engineering degree at the University of Warwick and was a member of their Satellite Team that successfully launched a rocket to 89km! After a year working as a mechanical engineer, he returned to Warwick to get a PhD in MEng where he helped design and develop a galloping wind energy harvester before being a postdoctoral research assistant in tidal and wind energy at Oxford. Sam loves solving problems and seeing projects come to fruition.
It's no surprise to know that Sam loves making things. He's CNC-machined wood to create a contemporary side lamp and made custom engraved chopping boards for friends and family. He also has a 3D printer which he uses to make tool-containing phone cases for cyclists – nice little side venture. Sam is into running, road cycling, mountain biking and freestyle BMX. He plays the guitar a little, too.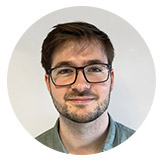 Sam
 Software Engineer
Sam graduated in 2022 from the University of Bristol with a Meng in Mechanical and Electrical Engineering in his back pocket. He then landed a job as a Software Developer in Poole in Dorset and enjoyed a year there before swapping the bracing sea air for a fast-paced career at AVAMAE in London. Sam loves seeing his work have a positive impact and has loads of fun solving problems and working as part of our software engineering team.
Sam has an insatiable appetite for travel and food. He relishes sampling unusual dishes from different places and cultures. In fact, most of his holidays are food oriented. He loves a good horror movie and is a keen runner and is training for the London Landmarks Half Marathon, running for charity. The one sport he's really into is bouldering and music-wise, it's all about punk rock, punk pop, rock, and metal gigs. Sam also strums a guitar.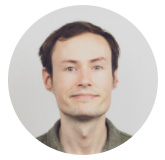 Scott
Senior Software Engineer
Scott is one of our expert team of software engineers. He began as an apprentice in Front End Web Design, qualified as a software and web developer. He excels at creating new features and solving thorny problems. What Scott likes most about working at AVAMAE is being able to help make websites and have the freedom to use all the skills in his toolbox.
When Scott's not hanging with his friends or family, he's more than likely to be out and about exploring some of the more interesting sights and sounds of London. He's a massive movie buff and is also well into games whether it's the board or computer type. When it comes to music, his passion is divided between rock and pop.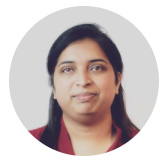 Sebi
Lead Engineer
Ex-IBM, Sebi has a Masters in Computer Science and is responsible for developing some of our most successful software products for our clients. She loves the freedom and trust AVAMAE gives her to complete tasks and plays a big part in advancing our technology offering. Sebi also likes our friendly, flexible, results-oriented culture and that she's empowered to make changes that make a real difference.
Sebi is an all-round good egg. She is a volunteer for charity 'Alpha International Ministries' where she co-ordinates music classes for her local community and also helps to run a food bank. Sebi is first to admit that she's not naturally gifted sports-wise but she loves to watch cricket. Musically, Sebi has a soft spot for melodies in her native language Malayalam.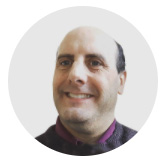 Simon
Senior Software Engineer
Simon has a fascinating backstory. Prior to joining us, he worked for 20 years as a Church of England vicar. Professionally, Simon's idea of "heaven" isn't what you'd expect. He loves literally anything new. New people, situations, challenges, equipment and projects – creating new solutions to new problems using his computing skills.
Simon is still a priest at weekends. He's got a great sense of humour and enjoys a belly laugh watching live comedy (he's even performed). Simon loves to write and create. Vintage computing is a big passion – all things Commodore and 6502/6510 assembler. He hates all forms of sport, but loves flute music, so much so, he married a professional flautist.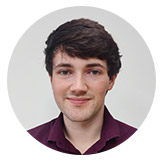 Tiarnán
Software Engineer
Tiarnán enjoyed his student life at the University of Warwick. He studied hard and achieved a 1st class Master of Mathematics degree. Before joining the AVAMAE software engineering team, Tiarnán worked on a one-year project developing vegan chocolates. He relishes a challenge and gets great satisfaction from fixing an error that's been niggling him like crazy for a few hours.
Food plays a big part in Tiarnán's life. He has a passionate love for cooking a wide variety of dishes. He also knows the way to your heart with his expert chocolate-making – something we're all happy to indulge him in. For purely personal enjoyment, Tiarnán has a love for writing fiction and whilst he's not hugely sporty, he is into any music with a banging beat he can dance to.
Tim
Software Engineer
Tim enjoyed his time at Southampton University where he pursued his passion for Computer Science. After graduating, he joined the AVAMAE team and slotted straight into our team. Tim is incredibly enthusiastic and really relishes problem solving then seeing the effect his solutions have on the greater application.
Outside of work, you might find Tim hanging off a rockface by his fingers, as he's big into climbing. Whilst at Uni, he was president of the Board Game Society and has continued his love of board gaming. Tim also collects DVDs and Japanese figurines. He's musical, too, as he plays the tuba and piano and listens to electronic music.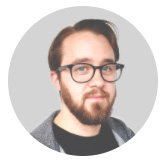 Tom
Lead Engineer
Tom specialises in front end development and graduated from Kingston University with a BSc (Hons) in Computer Science. Before joining the AVAMAE team, he amassed 10 years' experience providing information and compliance management services for the pharma industry. Tom loves the variety of projects, the challenges, learning every day and building beautiful things here.
Tom offsets his poor dietary choices with trail running, hiking and swimming. He has an addiction to collecting retro Nintendo consoles and games. When he's not gaming, he's watching YouTube videos about ancient civilisations as well as football, cricket or rugby. His musical taste is eclectic and spans Otis Redding and Talking Heads to Ocean Colour Scene and Outkast.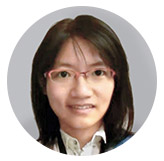 Xiaxin
Software Engineer
After getting a first in Electrical and Electronics Engineering at Cardiff, Xiaxin gained a Masters in Nuclear Engineering at Cambridge. She joins our software development team from EDF Energy where she was an engineer. Xiaxin is champing at the bit, and loves having her perspectives challenged – in a good way of course.
Xiaxin used to love playing sports including badminton and table tennis, however, there's nothing like a global pandemic for knocking you off your stride. She's into calligraphy, watching NBA and suspense movies. She also keeps us on the edge of our seats with her singing. Music-wise, she likes opera and anything with a good melody.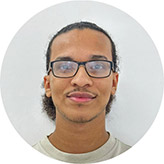 Zak
Software Engineer
Zak joined us straight from the University of Manchester after completing a MEng in Chemical Engineering. He loves studying and building upon the many sub-systems that make up a whole, well-functioning project – gives him a chance to flex and expand his engineering skills. Zak slotted straight into our friendly team, bouncing ideas around and helping create top-notch software solutions.
Game engine development is a big passion of Zak's and he aims to integrate a physics engine to his latest creation. He's a keen ice skater and is polishing his advanced skills. When the ice has thawed, you'll find him swimming – he's working towards 5km swims. When he's not in the water or on his blades, he's playing football or cheering on Arsenal. RnB, Hip-hop and Rap fill his playlists.
Companies we have developed software for:
Have an idea or project to discuss?
Fill out the short form on our Contact Us page, give us a call directly on +44 (0) 800 029 1425 or email us at enquiries@avamae.co.uk. We'll guide you through our process, advise on the best possible solutions and steer you in the right direction.