UX / UI Development
We're here to help you refine your idea and build a prototype that's a funding magnet.
Got a brilliant idea for an app or piece of software that's not fully formed and you don't have the funding to develop and launch it? No problem. Our expert team specialises in working collaboratively with clients to discover, develop and refine their ideas and build prototypes that represent the real look and feel of a finished product.
Yes you need that spark, that initial concept, but we can help with the rest. We are experts in working with start-ups and exploring new ideas. We can discuss, analyse and advise on how to develop your idea and then work with you define the full user experience in the form of a prototype.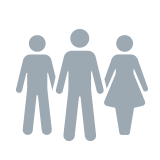 Fully Collaborative Process
Design isn't simply making something look fantastic, it's about the entire user experience and how the customer interacts with your product. Think of it as a journey, where you use your understanding of your customers to help them find what they are looking for quickly and easily.
Our design process is built around the user's experience by a team of expert designers who have spent time immersing themselves in the client's business and the needs of its customers. We collaborate closely with our clients and here is how we go about creating a user interface and refining the user experience.
Have an idea or project to discuss?
Fill out the short form on our Contact Us page, give us a call directly on +44 (0) 800 029 1425 or email us at enquiries@avamae.co.uk. We'll guide you through our process, advise on the best possible solutions and steer you in the right direction.
Companies we have developed software for: